05-18-2021, 07:58 PM (This post was last modified: 09-01-2022, 01:08 AM by Fearless Community. Edit Reason: Checked Encoding )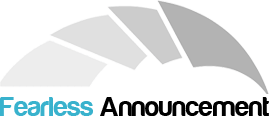 Greetings Fearless,
I am happy to announce that after a successful trial,
Dan
has been promoted to Admin!
He's done a great job over the last few months and we're excited to keep him on!
Welcome, Daniel!