12-27-2016, 04:28 PM (This post was last modified: 12-27-2016, 04:33 PM by SoulRipper. Edited 1 time in total.)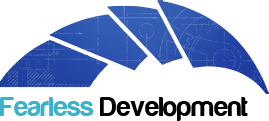 The development team has decided to re-promote DarkN00b to developer.
Unlike his name, he's certainly not a n00b when it comes to modeling. He's known for making the ACP baton, the radar gun and the recent fireman props. He will develop models, which means he will create new and unique models for Fearless, or improve existing ones. Currently he's working on a several updates!
Congratulations and welcome back on the team, DarkN00b!