02-07-2020, 10:09 PM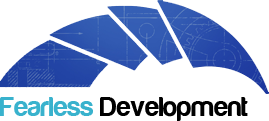 Hi guys,
Just wanted to let you know that we've improved the
Server Rules
and
Forum Rules
pages significantly today. Both pages now allow you to search for rules by typing words into the search box. It will return anything relevant or similar to what you enter and show the results live as you are typing it.
As well as being able to search the main rule sections on each page, you can also search through the
Explanations
and
Courthouse Rules
which are on the right hand side of each page.
We've also now prevented the potential issue of the rules page on the website not matching with what's stated on the in game rules page (in the past we might have been stupid and forgotten to update both pages when a rule is changed). All rules are now stored in the database rather than just as text in each file, so when we change add/edit/remove one, it will definitely update both in game and on the website.
Rule changes will still be logged in the Latest Rule Changes section at the top right of each page.
Here's a quick showcase:
Thanks to @
Conn
for helping me with various elements of this update.
Hopefully this will make it easier for players to quickly find rules they need while playing the game.