07-26-2018, 01:26 AM (This post was last modified: 07-26-2018, 03:50 PM by Divey. Edited 3 times in total.)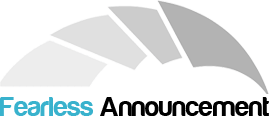 Greetings Fearless,
Today we have a few new rules hitting the servers and they will have an immediate effect.
The following additions and clarifications have been made:
Do not Metagame, meaning you can't use OOC-obtained information IC.
However, you may use a third-party software that Fearless is using as long as it is accompanied with voice transmission in-game.
---
The Police Sergeant commands Police forces, and the S.R.U. Sergeant commands S.R.U., unless the President states otherwise.
If you wish to join the Government as a custom job you must receive permission from the President with a pass at the nearest convenience.
---
Using props to hinder player's ability to move or aim is prohibited. This includes utilising props to cause view bobbing when moving in the base, as well as using them to force a players screen to a particular angle. To protect your base from breaches you may only use three plates to prevent them from getting through.
---
Reasons for raid/criminal activity explanation
When the President's tax is above 20% this allows you to have a valid reason to raid and it also means that the President is a Dictator and then can act as a Dictator accordingly.
---
3. Do not jaywalk, only cross streets at the zebra path where available, cross only when it is safe to do so.
The maximum penalty of this crime is a fine, unless the accused refuse to cooperate.
Many thanks to the team and community for help bring these to our attention.