01-24-2018, 07:39 PM (This post was last modified:

Yesterday

, 11:43 PM by BasicallyMental. Edited 32 times in total.)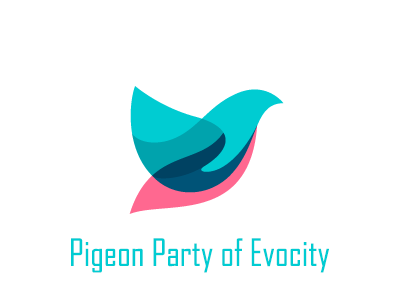 We are a party that has only recently been recognised as official, however with our leader, and members, having a vast political background showing professionalism and integrity, a length of time to be instated as official is no issue here. Our party are here to reassure the people of Evocity that the government has what it takes to lead the country to greatness - with no fear of a dictatorship occurring like in other Presidency's. Our laws are lengthy however accurate and in-detailed so that limited confusion occurs and so that living in the city can make sense to all.

Our party aims to vary the jobs within Evocity, encouraging new business as it lacks massively in certain area's, ones that we are working hard to populate. Our aims change depending on what is happening among the citizens, such as, if crime becomes an issue, we will push an anti-crime programme to help reduce the amount of crime. If there are limited food options with people on the street, we will push campaigns to get them people off the street and to feed everyone in our city with a good variety of food.
Becoming apart of the party can be essential to the election of a good government. We are now offering up many roles to which people may become any of within the party which carry-out different roles around the city, both with the party and with the people. Below our rank structure, the application format can be found.
Director
Harry Walshie ([FL:RP] BasicallyMental | STEAM_0:1:94870333)
The leader who is also the Presidential Candidate for the party
Assistant Director
N/A (N/A | N/A)
Assistant leader who is also a Presidential Candidate
Human Resources
N/A (N/A | N/A)
The people who are incharge of recruitment and finance within the party
Public Relations
N/A (N/A | N/A)
The people who ensure we have a good eye to the public as well as answering any questions
Detective
N/A (N/A | N/A)
Holding equal power to police, they interrogate, they follow, they crack down on criminals
Security
N/A (N/A | N/A)
The people who ensure the safety of our buildings and employee's
General Employee
N/A (N/A | N/A)
The back-bone of our party - from receptionist, to personal assistant, to janitor

Here at PPoE, we feel it is important for everyone to have their say in how their city is run which is why we publically display our laws for your to comment on - Feel free to correctly make a suggestion on law removal, change or addition - as well as this, most will notice our licencing system in place for many different area's. Many question on why we have this system in place and what it really means to the party, and how it benefits you citizens; this is a simple answer: to keep order. By having licences in place, it allows us to monitor citizens and to allow us to pick up on patterns on area's that crime is the worst, where it is best and what needs better enforcement. One other question relating licences that is frequently asked is where does the money from them go as we get a fair amount. It goes into party development, and towards the funding of new / existing campaigns.
Licences may be applied for through this government website, simply by using the following application. Licences that are applied for here will not be granted officially until a payment is received to one of our executive party members. It will add an in-depth description of what each licence means, enforcement, etc.
Spoiler: Licence Request Format

If you wish to give a donation to the party in order to help with our financial state, as well as city funding so we are able to open more area's for the public to enjoy, please use the following format and proceed to privately contact myself.
Please use the following format:
Members (Displayed in
Red
), directors board (Displayed in
Orange
), and our supports (Displayed in
Green
).
BasicallyMental (Harry Walshie)





N/A

N/A
Credits
- https://dribbble.com/
- https://commons.wikimedia.org/
- https://careers.un.org/
- https://www.un.org/en/