08-12-2017, 06:22 PM (This post was last modified: 08-13-2017, 11:52 PM by BasicallyMental. Edited 19 times in total.)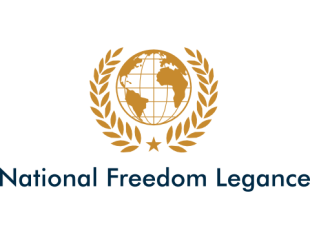 The National Freedom Legance (NFL) are a political party who fight for the freedom of our people. Including the Universal Declaration of Human Rights, and other laws of which protect the people against crime around Evocity. Crime does not only include doing drugs, and other things alike; it includes the government. Corrupt governments are, at some points, worse than the criminals themselves. We stand against this.
Working along side
Evocity Judiciary
we hope to bring a great Evocity that is classed as one of, or even the best city to live in in the world!

We aim to reduce crime rates by at least 40% within the next few presidency's. We are currently on track to reach our target, however still need your help to make the city a better place to live in!
As well as this, we also aim to reduce CO2 within the city, through reducing the number of vehicles, or by researching new alternative ways for cars to run that give off 0 CO2.

Below you can find our list of laws, and our list of licence holders. We offer licence purchases via the website, as well as in the city. If you wish to apply online for a licence, please make sure to use the format provided.

Becoming a
member
and becoming an employee are two very different things. Due to the NFL having all available places taken as an employee, you may become a member. A member is a volunteer worker who is able to use the laws (And script) provided, or help out when our Chairman is in power of the government. We do not expect members to give up their place in the government if the Chairman comes online, however we do expect you to represent the party in the best way possible
;
Please use the provided format below to apply for a member position
Another way to support the party is to become a
supporter
. They simply vote for us in the election, and helping out as much as possible in any other times of need.
Note
|
When becoming a member, you are not officially joining the clan but instead being a volunteer, so someone we can call upon in a time of need. You are able to be a member here and be an official member of another clan somewhere else!
Once you have become a member, there are three stages. Upon your application being accepted, you are set to
Stage 1
. This first stage is very much a trial period to see how you perform, which will include at least one test in a small group. Upon you passing Stage 1, you are then passed onto
Stage 2
. This second stage is typically the final stage many will reach in the group, and is the stage we only expect people to reach. You are granted access to our missions, group logs, help to lead training sessions, and offer guidance to our Stage 1 members! In the NFL, we understand that there are going to be people that shine, and we mean really shine. These are the people that are promoted to
Stage 3
. This stage is handed to our members and official employee's that really stand out within the group; in the best possible ways. At this stage, you are granted access to everything.
Stage 1

|
Granted access to all of our ground floor - 5% discount on all NFL products
Stage 2

|
Granted access to all of our ground floor, and second floor, missions, groups logs - 8% discount on all NFL products
Stage 3

|
Granted access to all of our building, all data, ability to invite and accept new members - 12% discount on all NFL products
The building to which we call our 'Base', our 'HQ': the
Minnesota Building
on Main Street - Central.

Chairman
|
BasicallyMental
(Harry Walshie)
|
STEAM_0:1:94870333
|
Stage 3
---
Member #001 |
Razor
(Jake 'Razor' Turner)
|
STEAM_0:0:59573677
|
Stage 1

None as of the current time

A personal NFL military, that can be called upon at any given time to deal with corrupt governments, or at worst, dictators.
Credits to:

cooltext.com

for titles |

freelogoservices.co.uk

for logo | BasicallyMental for thread design and group creation