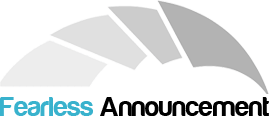 Hello, Fearless Community!
It has come to my attention that our Teamspeak server can get quite messy leaving us with endless scrolling until we find the channel we're looking for.
I couldn't help but notice quite a bunch of existing channels being those of inactive/suspended members and just unnecessarily adds to the already messy stack.
We will be implementing a system in which we will remove all inactive channels at the beginning of every month.
You will be expected to put [KEEP]
behind
your channels name, you can do so only within the last 7 days of the month.
Within the first 2 days of the month the inactive channels will be removed.
Fearless Staff channels will be immune to this change.
Additional Teamspeak announcement will be made soon.
Kind regards, 

The Fearless Administration Team.